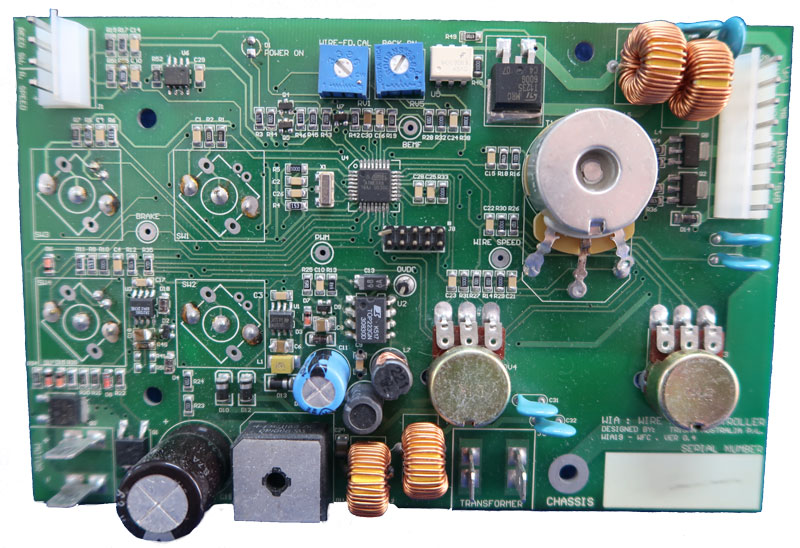 Weldmatic W19 Wirefeeder
Manufactured, designed and serviced by Trisan Australia Pty Ltd.
The W19-10 wire feed control circuit board is a microprocessor based circuit which employs pulse width modulation to control the speed of the wire feed motor.
Inputs to the circuit are:
AC Supply 32 Volts +/- 10%, protected by a 5 amp circuit breaker
Gun switch contact, normally open
Reed switch welding current sensor
On-board potentiometer settings for Wirespeed, Pre and Post gas time
On-board press buttons for Inch, Purge, Latch mode and Creep start mode
Provision for remote speed control potentiometer 1Kohm
Note: The circuit automatically defaults to the remote potentiometer when one is fitted.
Outputs from the circuit are:
Nom. 0-24 volts DC motor drive
Nom. 30 volts DC gas solenoid valve supply
Triac clouser to energise 32 volt AC contactor in welding power source
Open-collector transistor to control on/off of optional pull motor circuit
On-board adjustments are:
Maximum motor speed calibration, which should be set for 144 rpm
Burnback time, set as required