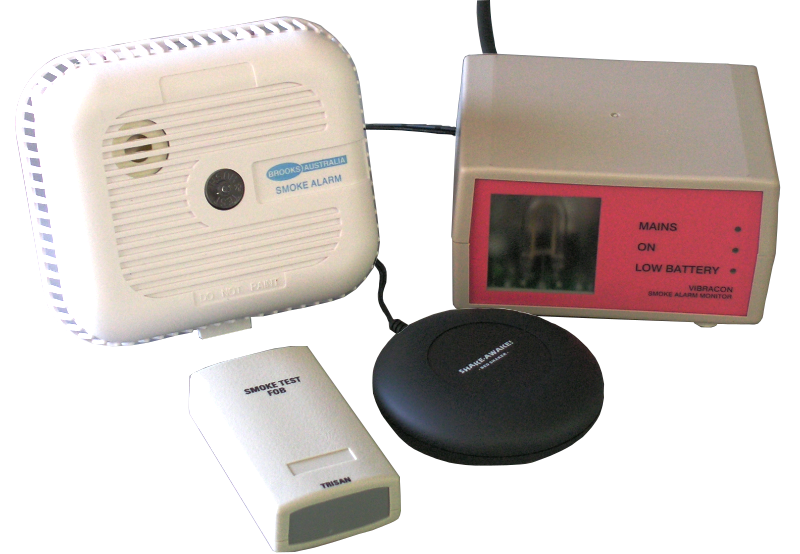 Vibracon Smoke Alarm System
This system is designed to help awaken people with a severe to profound hearing loss in case of fire.
Trisan is the manufacturer and designer of the Vibracon Smoke Alarm System and supports the maintenance and recycling of this product.
Contact us for assistance with replacement parts and battery upgrade to ensure your Vibracon system is active and working at all times.
Please remember to recycle your unit in the case of deceased estates or relocating to aged care facilities. Your unit can be upgraded and may suit applicants who are not eligible for government-funded Smoke Alarm project.
General Information
Technical Specification